This is a call for people out there to help us test the major version upgrades on Fedora KDE via Discover.
In short: no more Dnf System Upgrade for us!
A bit of context/history: for those of you who follow Nate's blog you might already know what I am talking about. Thanks to the awesome work done by aleasto on this MR, we closed this bug.
There are, of course, a few quirks to solve but essentially it works.
The @kdesig team has enabled a COPR repository for those who want to help us test the upgrades from F37 to F38.
BIG FAT WARNING: Fedora 38 is still in BETA
I will now explain shorty what are the steps you need to follow to perform the upgrade via Discover:
First enable our COPR: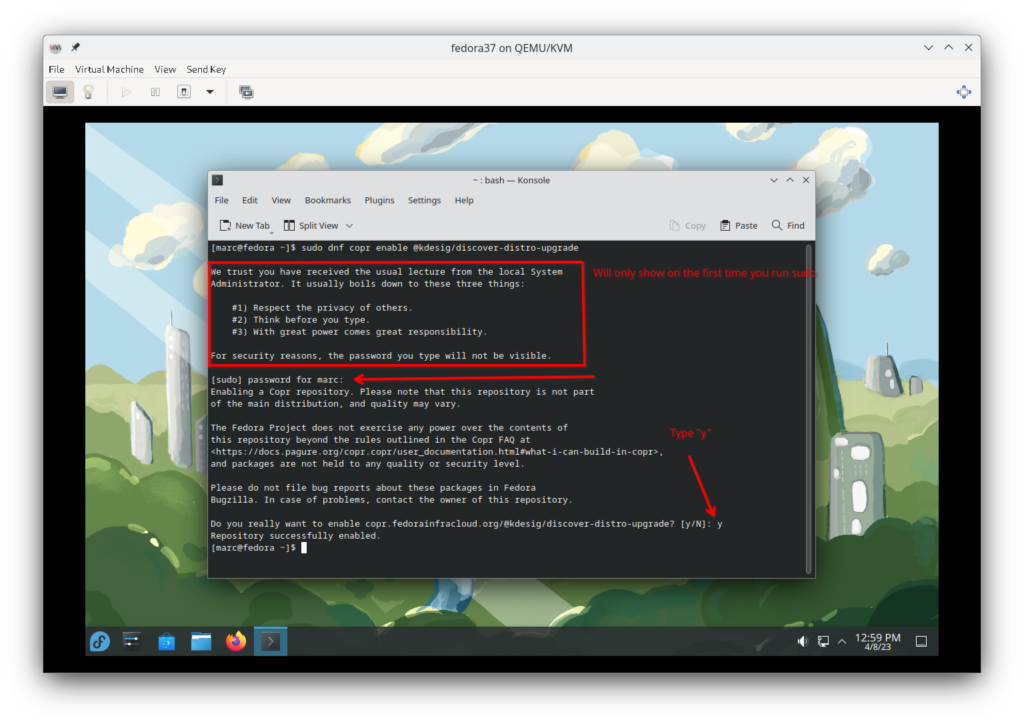 Now open Discover, go to the Update tab, click on Refresh and eventually on Update All: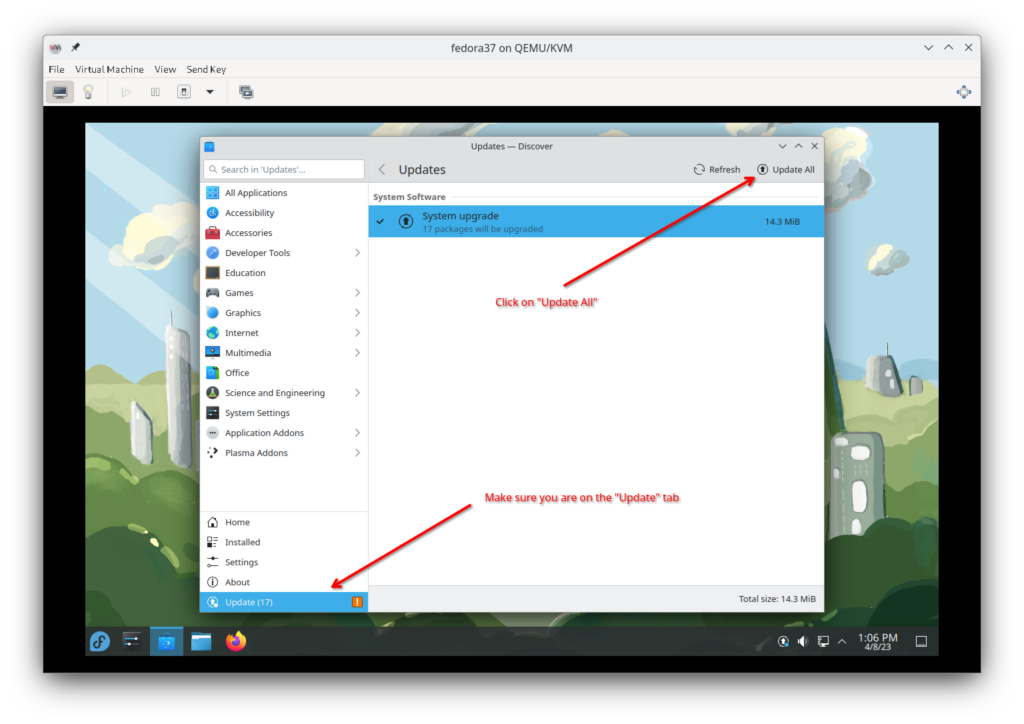 Click on Restart Now to trigger the installation of our patched discover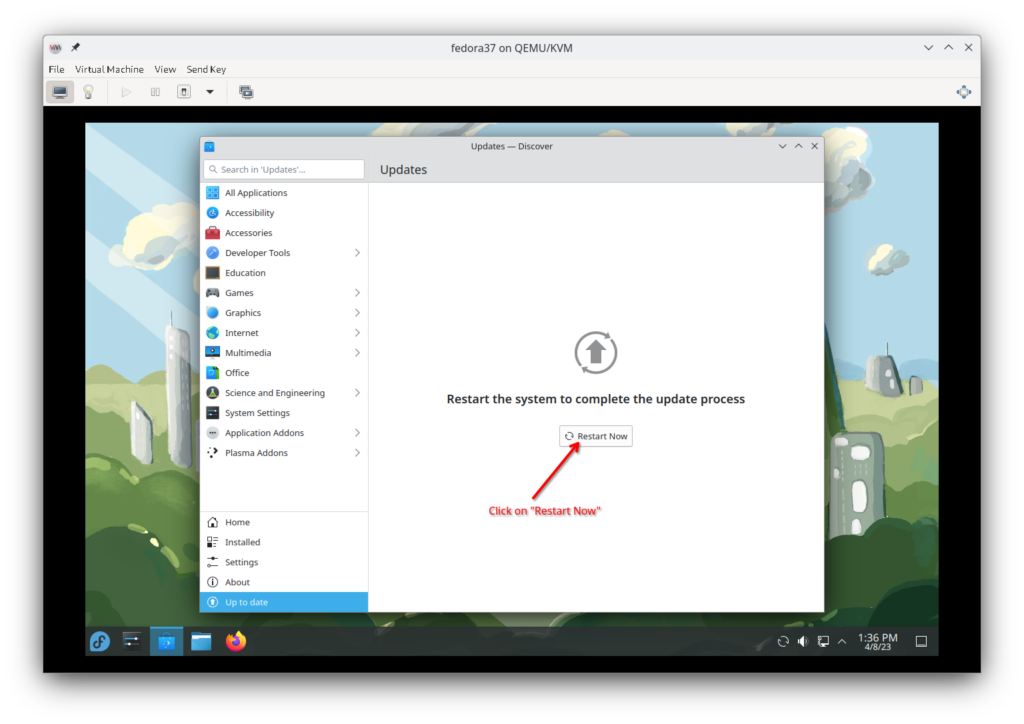 Once you reboot, open Discover again and after a few seconds click on Upgrade to Fedora Linux 38: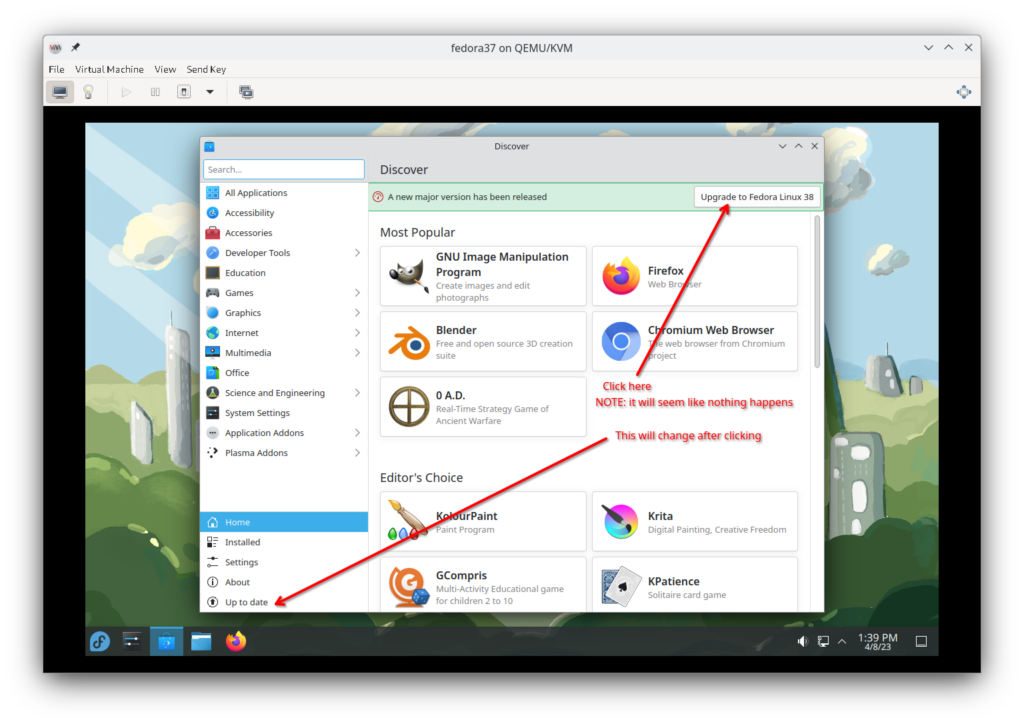 Switch to the Update tab and wait until the progress bar finishes. Finally click on Update All: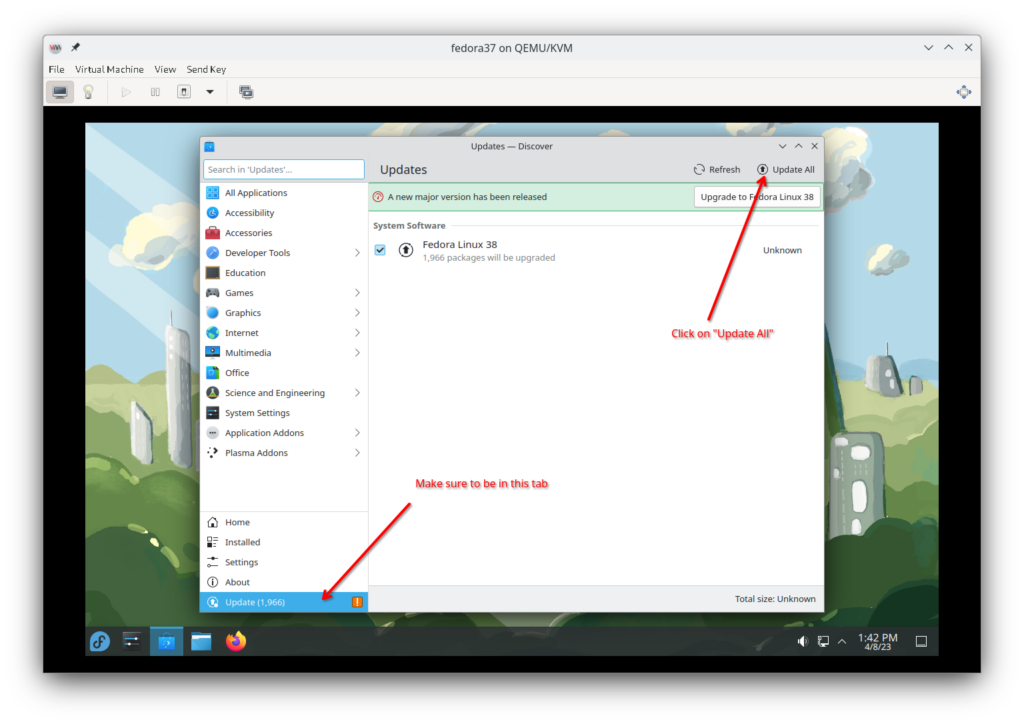 Now be patient as many packages will need to be downloaded. When it finishes, you will be asked for your password:
Important note: there is a known bug which might trigger an error message at this point. If you see it, don't panic, just close the message and click on Update All again. This time everything should work.
Time to Reboot, grab a coffee and after a few minutes… you shall boot into Fedora 38!!!
Please try it out and give us feedback on our Matrix room 🙂
Looking forward to your feedback!