We at the @kde-sig are happy to announce we have created a COPR repository which currently contains the KDE Plasma 5.27.0 Beta (aka: 5.26.90).
We intend to use this COPR repository in the future for KDE beta releases so that those Fedora users who want to help the KDE Community can test and report bugs to the KDE developers.
Enabling this COPR repository is very simple:
sudo dnf copr enable @kdesig/kde-beta
sudo dnf update
Your system should now have the Plasma Beta: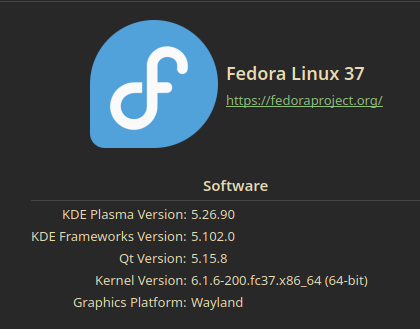 For our users using Kinoite, you should check out this blog post by @siosm
That's all for now.
Feel free to join us at our Matrix room!.